DINE-IN HOURS
Sun through Wed: 11 am through 8:30 pm
Thur through Sat: 11 am through 9:30 pm
Bring Family and Friends Together with Tommy's
Family Dining - Custom Events - Catering
DELIVERING VIA GRUBHUB, SLICE, UBEREATS, & DOORDASH
• Sun through Wed: 11 am through 8:30 pm
• Thur through Sat: 11 am through 9:30 pm
• Times May Vary for Special Events and Holidays
Ask Us About Our Specials
Restaurant MENU
Catering & Events
Make Tommy's Your New Favorite Place for Pizza
Since 1989, our family has mastered the art of Italian traditional pizza and subs. With authentic menu items made from freshest ingredients, for more than 30 years Tommy's Pizza & Subs has been serving delicious food, working hard to create loyal customers while creating countless memories for families and friends in the greater El Cajon/Santee, California area.
Come Join Us for Great Pizza and More at Our New Santee, CA Restaurant!
JOIN OUR MAILING LIST FOR SPECIALS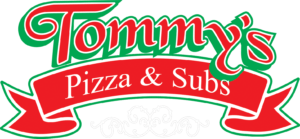 DINE-IN HOURS
Sun through Wed: 11 am through 830 pm
Thur through Sat: 11 am through 930 pm
Copyright ©2022 Tommy's Pizza and Subs. Santee, CA. All rights reserved.