The first full week of March boasts two can't miss holidays for foodies: National Meatball Day (March 9) and National Ranch Dressing Day (March 10). Tommy's Pizza and Subs, serving El Cajon/Santee, California, invites you to learn more about these tasty foods while also checking out our daily specials and discounts for veterans and students and for writing a review on Yelp or Google.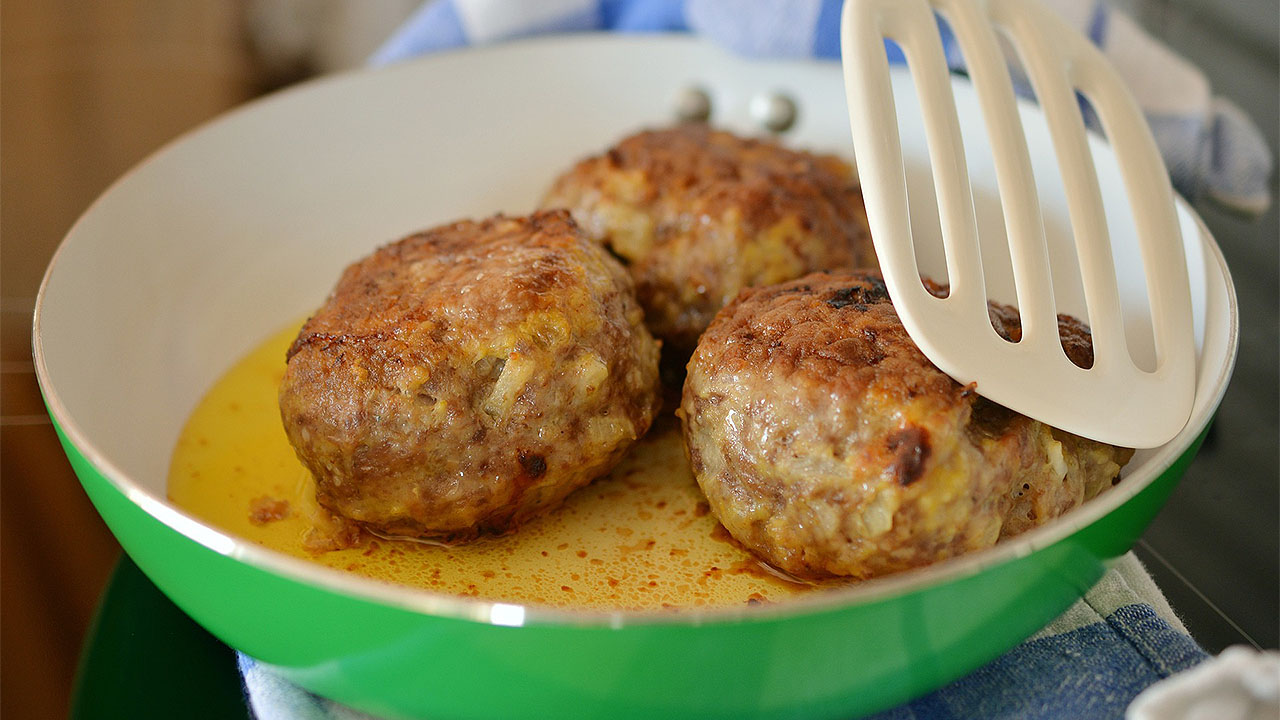 In one form or another, meatballs have been around for more than 2,000 years, originating according to some in China around 220 BC. It wasn't until the late 1800s, though, that meatballs came into fashion in the form we currently associate them with – namely that culinary go-to of spaghetti and meatballs.
This history of ranch dressing is nowhere near as long, but that doesn't make it any less yummy. Its origins trace back to 1949 in Alaska, 10 years before statehood. There, a cowboy turned contract plumber, Steve Henson, experimented with a buttermilk dressing recipe while he was cooking for coworkers. While the initial recipe wasn't entirely his own—it was based on recipes for buttermilk dressing enjoyed by Texas cowboys in the 1930s—the perfected version was. Five years later, he and his wife moved to California. They bought a ranch and its name was (you guessed it), "Hidden Valley Ranch!"
While we don't have a meatballs/ranch combination on Tommy's Pizza and Subs menu (yet), who knows what the future holds?
More About Meatballs
Meatballs aren't an entirely Italian food. In fact, they aren't even particularly popular in Italy – at least not coupled with spaghetti. You're more likely to find traditional meatballs in Italy, called polpette, served as a main course or with soup.
Spaghetti and meatballs are more of an American dish popularized in the States by Italian immigrants in the late 19th and early 20th centuries. Likewise, meatball sandwiches (or hoagies, depending on where you're from) are more American than they are Italian.
Meatballs have been part of many cultures over the last 20+ centuries, ranging from China and ancient Persia to Rome and even the Middle East. While beef, pork, and veal (or combinations thereof) are the most popular meats used, chicken, fish, and vegan options abound.
At Tommy's Pizza and Subs, meatballs are a favorite side with our lasagna, baked penne, and spaghetti dinners.
More than Dressing
As for Ranch dressing, it's more of an American phenomenon – wildly popular in the United States, but not as well-known elsewhere in the world. Made from buttermilk, mayo, and herbs, its popularity soared in the 1980s with the introduction of shelf-stable bottles of the creamy dressing.
Used mainly on salads, when Cool Ranch Doritos debuted in the mid-1980s, ranch dressing as a "flavor" became an almost an ever-present fixture on American grocery shelves. Now "ranch" is a favorite dip, pizza topping, chicken wing add-on, and so on.
Hidden Valley Ranch sold $440 million worth of salad dressing in 2015, while competitors Kraft, Ken's, and Wish-Bone have added their own versions to the mix.
Meatballs + Ranch: Is There Such a Thing?
In the best of all worlds, we'd see meatballs and ranch dressing combine to form a super food and a super March holiday tradition. While we're not sure about the holiday, we do know you won't find any shortage of ranch and meatball recipes online.
Food Network offers this original ranch meatball recipe for mini-meatballs on a stick; while Beautiful Eats and Things provides this more adventurous one-pot creamy ranch meatballs and rice recipe.
Make Tommy's Your New Favorite Place to Dine
We invite you to check out Tommy's in El Cajon/Santee, California for family dining, takeout, delivery, and even catering for a wide range of delicious foods made from freshest ingredients. Since 1989, our family has mastered the art of Italian traditional pizza and subs, making us the favorite place for pizza and other authentic Italian menu items.
Our specials include:
Our popular "Monday Special" – two 14-inch pizzas with one topping for $26.99
Tuesdays "$2 Pizza Slice Special"
Our family favorite, "Family Special" – one large pizza with two toppings, one Italian torpedo sandwich, and one antipasto salad for $39.99
Our "Spaghetti Dinner Special" – two spaghetti dinners plus garlic bread and two salads for $35.00.
We offer discounts:
For veterans and students – 10% off their order (must show valid ID to claim discount)
You can check out our menu and order online or by phone (619-499-5273) or stop by our restaurant on Magnolia Avenue in Santee, California. Tommy's now delivers in the El Cajon/Santee, California area Thursday through Sunday.